🥰 Thank You
If possible, feel free to give me a star on the Github Page or share this tutorial with others. Thank you!
When reading this document:
For typos, unclear parts, etc, feedback via github issue or our Discord.
AI changes quickly. Outdated content can be flagged via github issue or our Discord.
For 🆘 sections, ideas are welcome via github issue or our Discord.
Thanks to the following friends for their suggestions and revisions:
wangjiatao
wuyoubujing
zbysir
tailnode
duyujie2019
boofw
CraneHuang6
yingyingzux
quanscheng
xiaodi007
zxming
pengyyn
chrisnotion
DBvc
lwtao
shaojunda
qq-740943515
liu0hy
liby
TuZaaaaa
Ziran
Will Pan
天香续命丸
jane
小龙
microSiland
Felix Ai
jane
大兔
木辛
贺佳
Nicola
maslke
SiriusWy
麻辣烫只剩烫
mrhouse
Youmoo
yomiko
wong
Nishikori
Youmoo
Vipuser
Coie
DavidT
Michael.W
Fred Chan
养兔子的好人
小波
Fred Chan
Pierre
阿文
woodscountry
jellard.liu
aki
BrodyDung
小熊猫
杰克陆
Joe
郭阳振
Sourire
Zhenming
echo
张鹏
daxigua
Grash
hey🦈
Zeot
我心漫漫
---
If you can't access ChatGPT due to network issues, or tired of complex AI. Try our PoleStar Chat instead: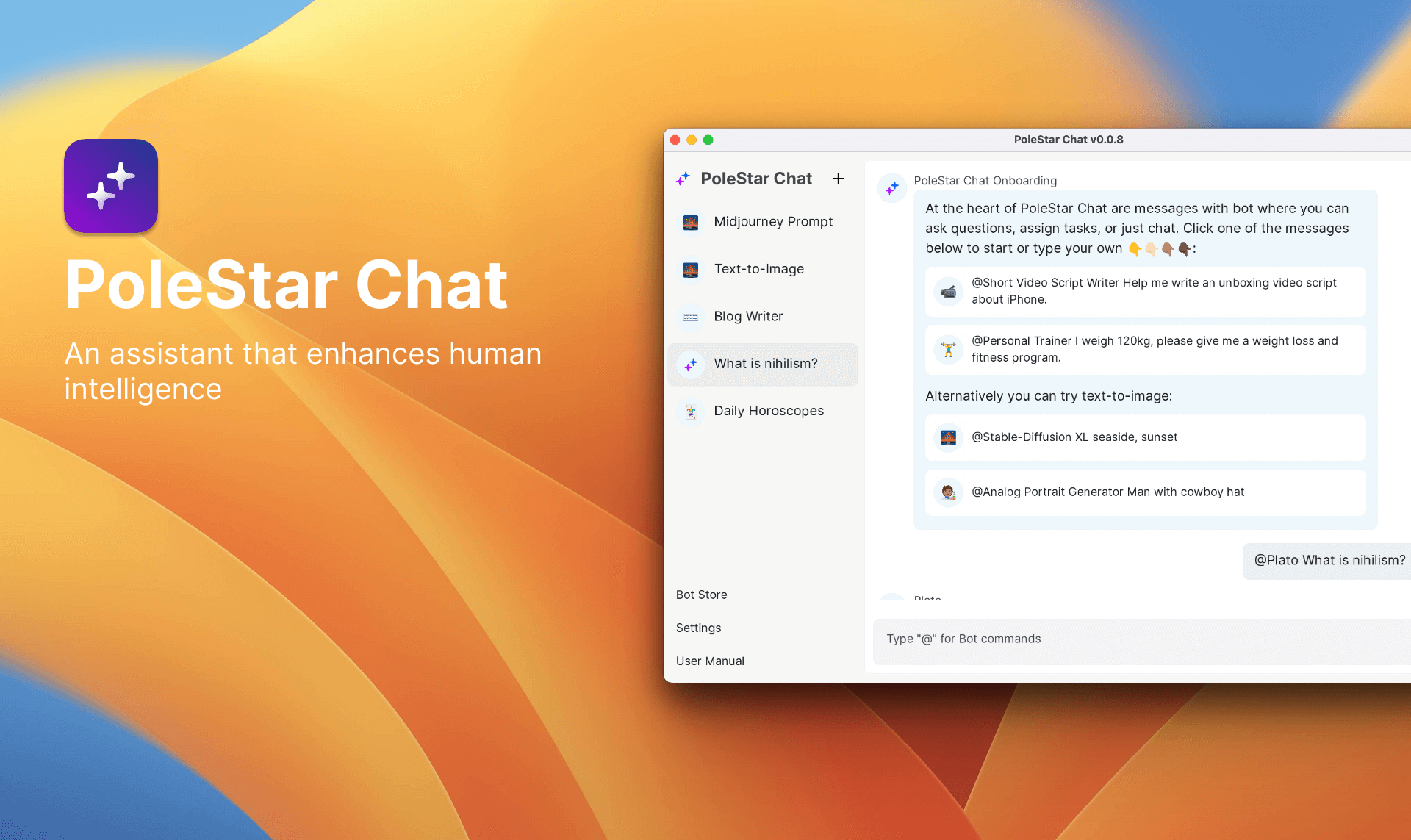 Currently Mac only, Windows coming soon. We provide some free quota for registered users to try out.
Join our Discord too! Leave feedback and suggestions for our product there. We also have an AI sharing channel for perspectives on AI. I'll share some of my own AI thoughts there as well.